Robersonville is home to many thriving businesses, one of which is Ann's House of Nuts. It is the largest producer of trail mixes and is a leading provider of snack nuts, dried fruits and other high growth, healthy snack products in the nation. Ann's is the largest provider of private label (store brand) trail mixes globally.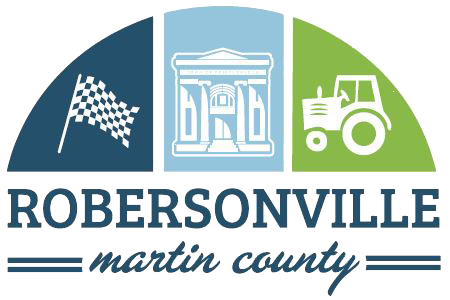 Featuring East Carolina Motor Speedway
One of Robersonville's hottest attractions is the East Carolina Motor Speedway. The family-friendly 3/8 mile track opened in 1990 west of Robersonville on U.S. 64 Alternate. The track has a seating capacity of approximately 3,000. Famous drivers such as Ernie Irvan, Dale Earnhardt Jr. and Rick Mast have raced there.
ECMS features racing in the following divisions: limited late model stock, stock look-alike (street stock), modified street stock, super stock 4-cylinder, pure stock 4-cylinder (kids' class) and UCAR.There are grandstands on the front and backstretch, air-conditioned VIP suites and trackside parking.
History of Robersonville:
Incorporated February 1870, Robersonville – located directly on the railroad's route between Tarboro and Williamston – is the first town in the county dependent on the railroad, rather than the Roanoke River, as its chief commercial and communication link with the world beyond Martin County.
Although the Seaboard and Raleigh Railway Company would not be incorporated until late 1873, town founders envisioned it as a prominent trading center and market for western Martin County. Growing slowly during its first decade, the town quickly fulfilled its destined fate after the railroad's completion in October 1882 and boasted having eleven general stores, two physicians, and a number of industries by 1884. The
Town's population had increased in 12 years to 400 residents with farm families and ambitious young men moving there because of its various entrepreneurial, educational, and social opportunities.
Though the railroad has been replaced by the new US 64 Bypass as the town's main link to the outside world, Robersonville continues to thrive, providing needed services, industry and entertainment to local and out-of-town residents alike. It is the home of St. James Place Museum, a restored 1910 Primitive Baptist Church, and East Carolina Motor Speedway.